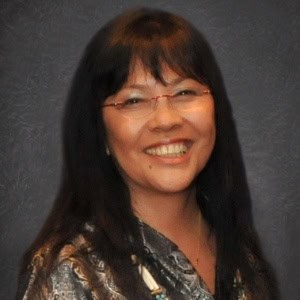 Katherine Gottlieb, MBA, DPS, LHD
President/CEO
Katherine Gottlieb joined Southcentral Foundation in 1987 and has served at the helm of the organization for 28 years, since 1991 as President/Chief Executive Officer.
She is faculty of the Harvard Medical School since 2015, she has won several awards such as the 2015 Harry S, Hertz Leadership Award presented by the Foundation for Malcolm Baldrige National Quality Award, she is a 2004 MacArthur Genius fellow, she has two honorary doctorates one from Alaska Pacific University and one from the University of Alaska.
She is Sugpiaq and Filipino, a Tribal member of Old Harbor Village, Seldovia Village Tribe and an honorary tribal member of the Eklutna Tribe of Alaska. She is the wife of Dr. Kevin Gottlieb, a mother of six and grandmother of 32, with seven great-grandchildren.