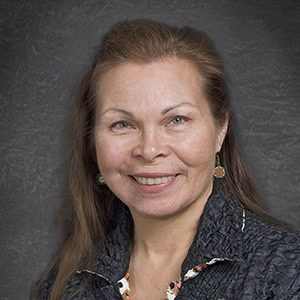 Ileen Sylvester, MBA
Vice President of Executive & Tribal Services
Ileen Sylvester, of Yup'ik, Athabascan and Aleut descent, is enrolled as a tribal member of the Native Village of Ekwok. She has served as a Southcentral Foundation vice president since 1996. She currently oversees tribal relations and village initiatives for health care delivery to 55 rural villages, as well as traditional healing, youth internship and Elder programming, public relations, planning and grants, and more. She holds bachelor's and master's degrees in business administration.