Testimonials from around the world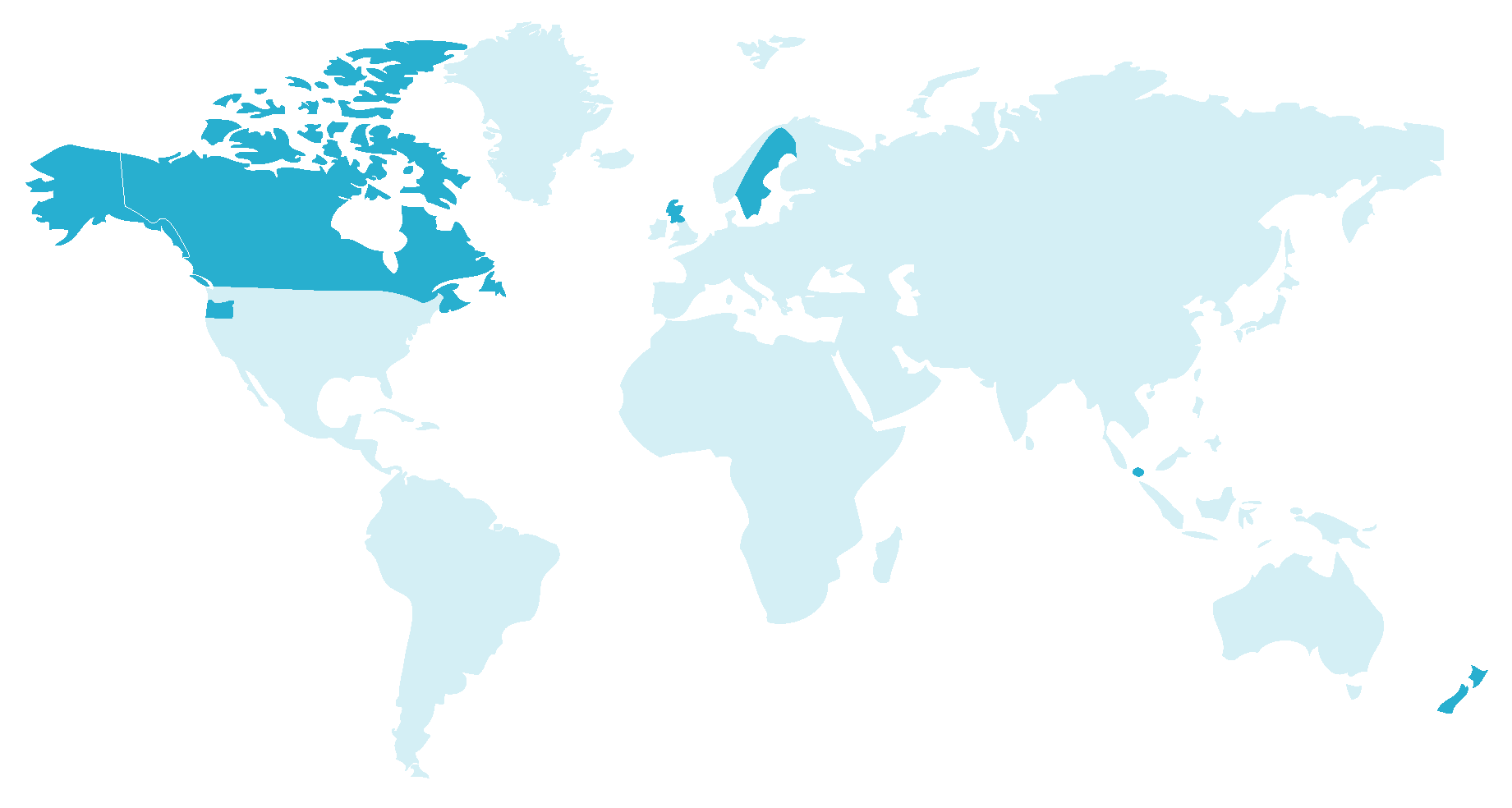 Alaska
"As a customer owner and leader at Southcentral Foundation I have the opportunity to continually rethink how we do things.  This culture of continuous innovation creates a dynamic health care system that will evolve in partnership with generations to come."
- April Kyle, Southcentral Foundation Vice President of Behavioral Services
Oregon
"Since our visit to Southcentral Foundation, our personal and business lives have never been the same. Our primary care medical model changed, our commitment and capacity to develop our workforce grew exponentially, and just as importantly, our operating perspective shifted dramatically."
- David E. Ford, Principal, The Health Commons Group
Scotland
"Scotland prides itself in its inventiveness and quality of health care, but it is also open to learning from the best in the world. There is no question in my view (and this is shared with colleagues who have visited SCF), the Nuka Model of Care is world class."
- Margaret Hannah, Deputy Director of Public Health, NHS Fife
Singapore
"Singapore can learn from SCF's Customer-Owner Model as the core foundation needed to develop a robust population health system. The idea that patients are themselves owners of their health and healthcare system illustrates a patient-centricity fundamental to achieve better health outcomes and empowerment in health care decision-making."
– Tan Tock Seng Hospital representatives
Canada
"This was an awesome experience. I feel energized about going back to work & implementing some changes and watching the changes that other managers have said they will make. Thank you to all the staff that took such good care of us."
- Attendee from Sioux Lookout First Nations Health Authority after a Site Visit
Sweden
"You made us feel very taken care of. That was in line with your whole idea as all you do. It's really impressive."
- Swedish politicians after visiting Southcentral Foundation
New Zealand
Organizational culture. Team culture This discussion rejuvenated my thinking of "why" I do what I do and the realization that my team needs to change.
- Attendee from Tumu Whakarae after a Site Visit