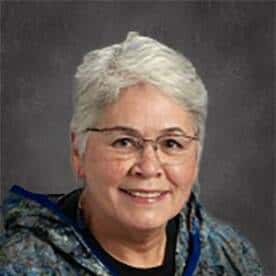 Sandra Haldane, BSN, RN, MS
Director, 2022 – present
Ms. Haldane has dedicated her nursing career serving Indigenous families and communities. She served as an IHS congressional fellow and chief nurse of the Indian Health Service. Ms. Haldane has directed ANTHC and SCF's Maternal Child Health program, the IHS Improving Patient Care program, and served ANMC as Surgery's Chief Nurse Executive and as the administrator for Nursing Services. Ms. Haldane is currently a school nurse in Anchorage.