Southcentral Foundation at the Tribal Self-Governance Conference
Southcentral Foundation recently celebrated 40 years self-determination. Alaska Native people established SCF on March 8, 1982, under the Tribal authority of Cook Inlet Region, Inc. The vision was a health care system, rooted in cultural strengths, that could improve health and change lives. A series of amendments to the Indian Self-Determination Act and other legislation throughout the '80s and '90s allowed Tribes to take self-determination several steps further to own and operate their programs. At last, by the late '90s, Alaska Native people in southcentral Alaska had full control as the "customer-owners" of the health care system.
Over the years, SCF has had the opportunity to share best practices and partner with Tribal organizations on similar paths to self-determination and whole health care system transformation. Most recently, SCF's President/CEO April Kyle and Great Plains Tribal Leaders Health Board (GPTLHB) CEO Jerilyn Church served on a panel at the Tribal Self-Governance Conference in Burlingame, Calif. The conference is hosted by the Self-Governance Communication and Education Tribal Consortium for the purpose of highlighting indigenous efforts toward self-governance. The topic of the presentation was, "Tribal Partnerships for Quality Health Care."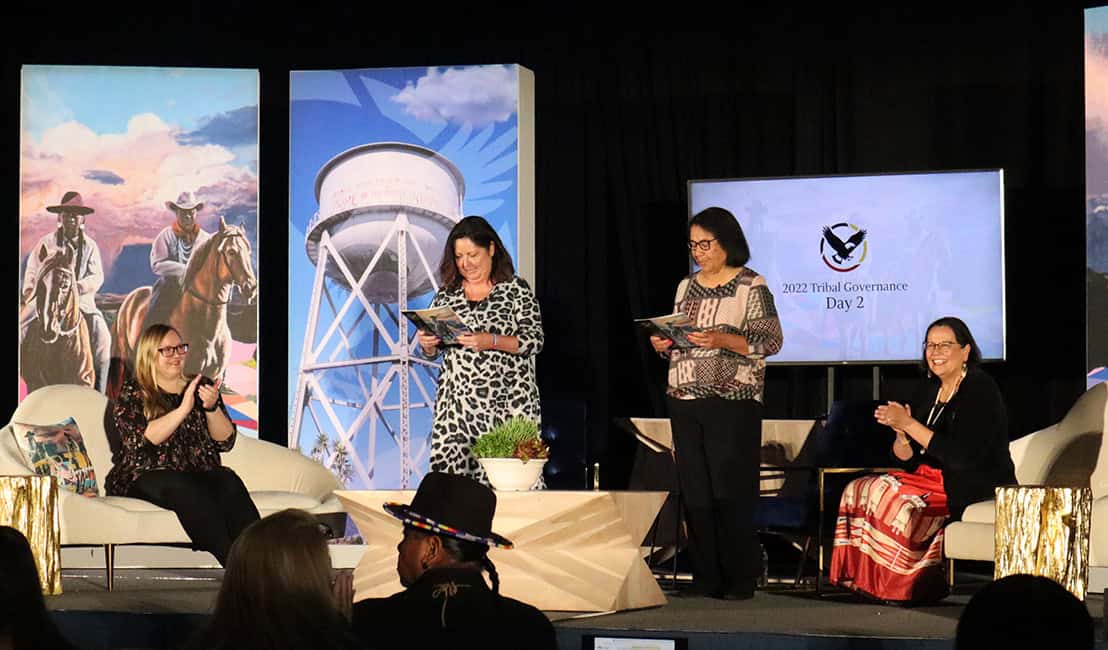 In 2018, SCF began working closely with GPTLHB, beginning with a community needs assessment. GPTLHB sought input to transform the health care system into one that was community-led and based on the values of the people they serve. The assessment helped to show the way forward, with their community's needs and priorities forming the basis of the system transformation they undertook.
SCF then supported Great Plains in developing Core Connections, a training for employees that was based on SCF's Core Concepts training. It provides communication tools, including best practices to listen and respond to story, which is heavily tied to Alaska Native and American Indian culture. SCF's partnership with GPTLHB has continued, with SCF supporting them in other areas including integrated care teams, workforce development, data and information management, and strategic planning. We highly value our partnership with GPTLHB, and we look forward to continuing to work with them and support them in achieving their vision for their health care system.
For more information on SCF's partnership and consultation with other organizations, feel free to contact the SCF Learning Institute.