7th Annual Nuka System of Care Conference Sponsors
Southcentral Foundation would like to express our thanks to three organizations which have chosen to sponsor this year's Nuka System of Care Conference: Cerner Corporation, Wells Fargo, and Parker, Smith & Feek.
Cerner Corporation is a health information technology corporation whose health information technologies connect people, information and systems, putting information where it's needed most. Cerner assisted SCF in creating the MyAKWellness website and app, a confidential tool for tracking a number of health-related items such as diet and exercise. SCF will be demonstrating the app at the conference.

Wells Fargo is a provider of banking, mortgage, investing, credit card, insurance, and consumer and commercial financial services. Wells Fargo has been active in Anchorage since 2000.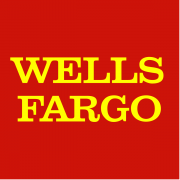 Parker, Smith & Feek is a full-service brokerage firm providing commercial insurance, risk management, surety, employee benefits and personal insurance solutions. Their Anchorage office was ranked as one of the top 30 corporate philanthropists by the Puget Sound Business Journal.

SCF is grateful for the generous support of these organizations in hosting the conference and sharing the story of the Nuka System of Care with attendees from all over the world.
There is still time to sign up for the conference and learn about what has made SCF's Nuka System of Care one of the world's leading health care systems! Spaces are still open for both the pre-conference and general conference. Reserve your space today!
If your organization would like to sponsor a future SCF event, contact the SCF Learning Institute at SCFNukaEvent@southcentralfoundation.com.